editor's choice
People are not likely to help when faced with an emergency. Are they all heartless or is something else going on? Science reveals that we can explain this lack of helping behavior by the Bystander effect and that there are ways to decrease this effect.... / more
Imagine that there is a general feeling of anticipating job loss at your work place or in your work group. Maybe something dramatic happened, for instance that the company you work for lost their biggest customer or client account. Or maybe there is just a sneaking suspicion in the work group that the company is not doing too well and that people might be let go.... / more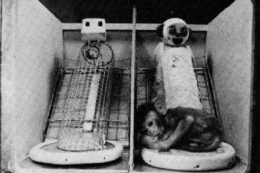 Peter was a student in his early twenties, and apart from several inconsequential trysts, had spent most of his life alone and indifferent to the world of love and romance. He had, in fact, become so accustomed to this lifestyle that he assumed this would be his fate, and had made peace with the prospects of a cold and lonely existence. This assumption was... / more
newsletter
Keep me updated about new In-Mind articles, blog entries and more.
Do you feel the need to feel good about yourself in order to be happy? Research suggests that if you have a lot of opportunities to make new friends, it... / more
In this blog post, I share a recent report which says that Americans are less fervent about their country now than they've been in the recent past.... / more
Social K. - The Game
What do YOU know about people? Do you think that you know the human psyche? And, do you know the human psyche better than your friends? Here's the app that will put your mind to the test. Social K assesses your knowledge about human behavior and teaches you facts that you may have never known!
facebook