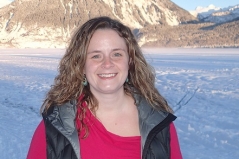 Amanda Sesko is an Associate Professor of Psychology at the University of Alaska Southeast. She received her Ph.D. from the University of Kansas in 2011. Her research focuses on stereotyping, prejudice, and social judgment with an emphasis on intersections of social categories and underrepresented groups.
In her primary line of research she is investigates the processes and outcomes of invisibility as a unique form of discrimination that may be experienced by groups that do not fit gender and race prototypes – e.g., Black women. Additionally, she examines how group representations that are outdated and/or erroneous, or misperceived to be outdated, affect behavioral attributes and stereotypes of American Indian and Alaska Native people.
Amanda is an Associate Editor and a blog coordinator for In-Mind. You can contact her directly at aksesko@alaska.edu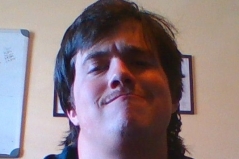 Mitch Brown is an Associate Editor for In-Mind.org and a doctoral candidate in experimental psychology at The University of Southern Mississippi. He previously earned a master's degree in psychology at University of Dayton. Mitch's research is in evolutionary psychology, particularly as it relates to the contextual factors contributing to mate preferences and the adaptive utility of inferring personality through facial structures.